Contemporary Ethical Floral Design.
SLF is a creative (private) floral studio located in Havelock, On. We offer full service wedding design + corporate event design. We service Prince Edward County, Peterborough, and Toronto and everything in between.
Ethos
To provide our clients with highly creative and contemporary designs while being conscious of the environmental impact of our product and process.
Our love for the earth has propelled us to consider the climate emergency in every aspect of our business. We have pledged to use 100% local product, to eliminate dyed and bleached botanicals, and to continue to never use floral foam. The consideration of waste practices; botanical, hard goods, and in our mechanics, is a leading force in how we manage and design our events.
Smells Like Flowers can be identified by their use of colour, their contemporary yet playful design style and by their oversized sculptural + installation work. As a queer womxn Puttkemery prioritizes collaborations, clients, and team members that support and uplift her community.
Contact
hello@smellslikeflowers.com

416-937-9063
*Please e-mail for all inquiries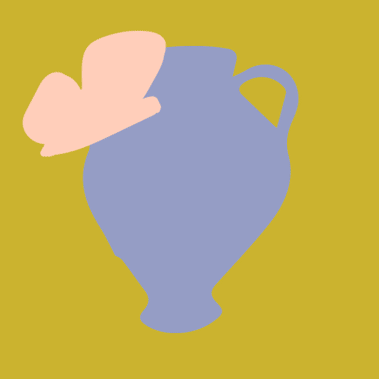 Bethany Rose Puttkemery (she/her)
Creative Director + CEO
Puttkemery has been a florist for the past 7+ years. Before launching SLF in 2019, Puttkemery was the "Lead Designer" at Wild North Flowers (Toronto) for 3 years. Her time at Wild North equipped her with key experience managing corporate clients, honing her creativity, and ample time to establish a strong sense of personal design style.
Puttkemery received a BFA from OCAD University in 2007 in Criticism and Curatorial Practice, providing her with a trained understanding of contemporary art practices. Her art background can be sited in her keen sense of colour, her refined sense of balance, and her ability to execute large creative installations.
Smells Like Flowers is a dream realized. SLF was born out of the urge to be self-sufficient, to be creatively unhinged, and to forge a path that honours a deep love for nature. A personal move to Peterborough has allowed Puttkemery to begin growing flowers and to explore new creative opportunities. Follow along with Smells Like Flowers on Instagram (@smellslikeflowers_) for all of our latest creative endeavours.
Contact
Beth Puttkemery
hello@smellslikeflowers.com
416-937-9063
Location
9 George Street, Havelock, On
K0L 1Z0
*by appointment only
Instagram
@smellslikeflowers_